Massoptier
MASSOPTIER ist eine Schmiede mit langer Tradition in Thiers, die unter anderem auf das AURILLAC aus dem Cantal spezialisiert ist, das man seit Generationen und einer der ersten für die Märkte im Massif-Central anfertigte.
No results were found for the filter!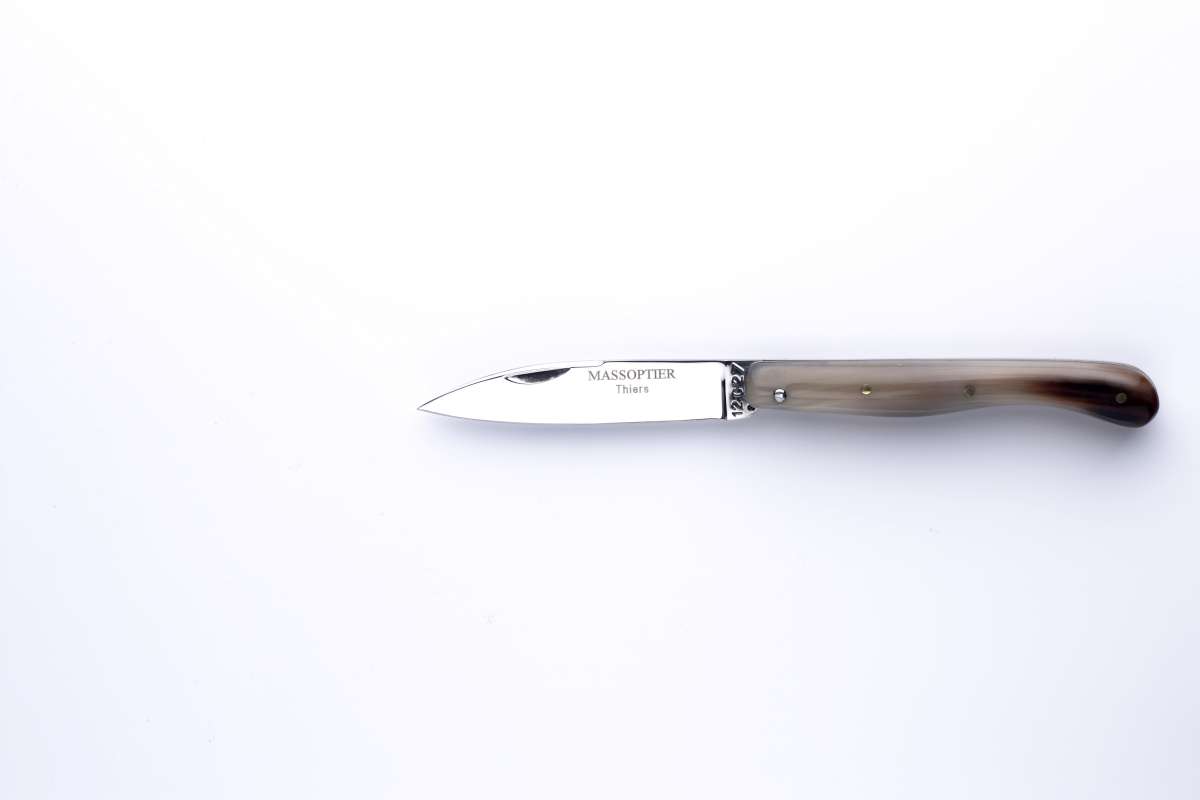 Petit-AURILLAC voller Griff blonde horn tip
Petit-AURILLAC Atelier Massoptier® series PRESTIGE. Bolsterless handle length 10cm of blond horn tip. Blade Sandvik 12C27. Smooth spring.