Alexandre Musso
Alexandre Musso ist ein korsischer Messerschmied, der im Laufe der Jahre mit zahlreichen Preisen und Auszeichnungen geehrt wurde. In seinem Atelier auf Korsika entstehen die Curnicciolus für ... know more
No results were found for the filter!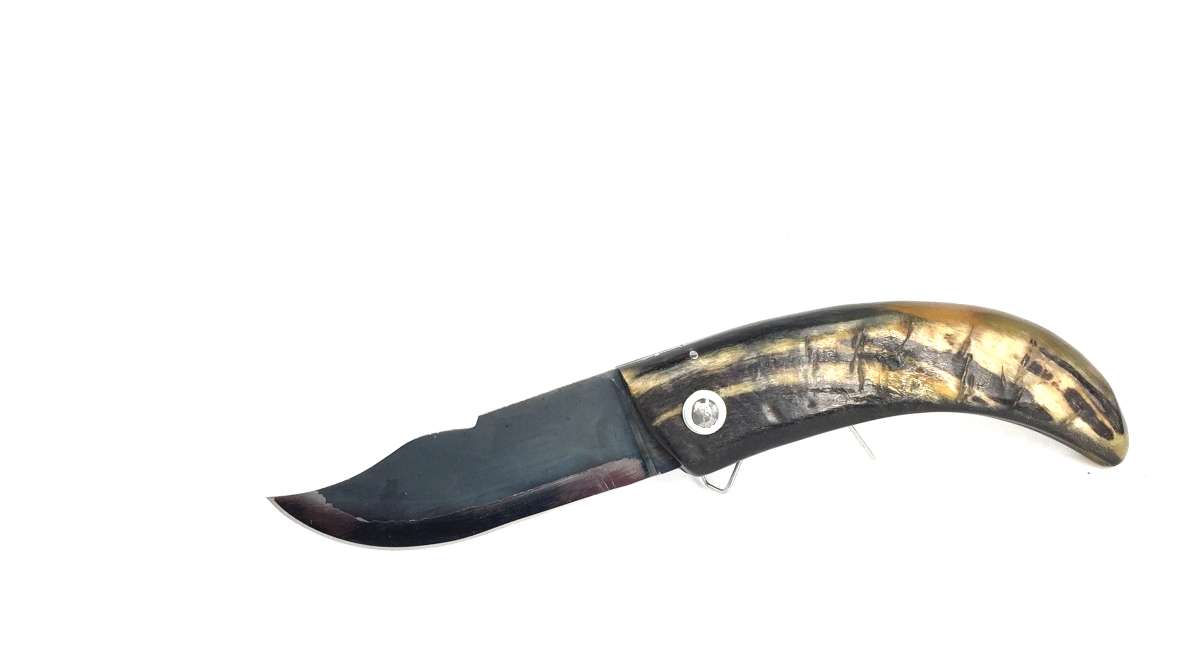 Petit-CURNICCIOLU Atelier Alexandre Musso series TRADITION 11cm, ram's horn, carbon steel
CURNICCIOLU are the traditional Corsican pocket knives with ram's horn handles, blades of forged carbon steel and traditionally without locking. They are made in pure handwork and two sizes in the atelier of the knifemaker Alexandre...