Alsacien
The ALSACIEN [al.za.sjɛ̃] is a pocketknife from Alsace, a French region between Germany and Switzerland, well known for the excellence of its cuisine, its wines and spirits, ... know more
The ALSACIEN [al.za.sjɛ̃] is a pocketknife from Alsace, a French region between Germany and Switzerland, well known for the excellence of its cuisine, its wines and spirits, and the authentic charm of its well-preserved villages. This knife is also called the MASSU, or the NIXDORF.
The classic version based on traditional components, with a corkscrew and blades made of 12C27, was made by the cutlers PARAPLUIE and ARTO for PassionFrance®. As a sign of its traditional roots and authenticity, they present the logo of PassionFrance®, the Coq, as well as the logo of the manufacturer next to the knife name.
Model variants:
- mirabelle wood, our homage to the art of distillers in Alsace, ram's horn and olive wood
Copyright 2020 © PassionFrance®
No results were found for the filter!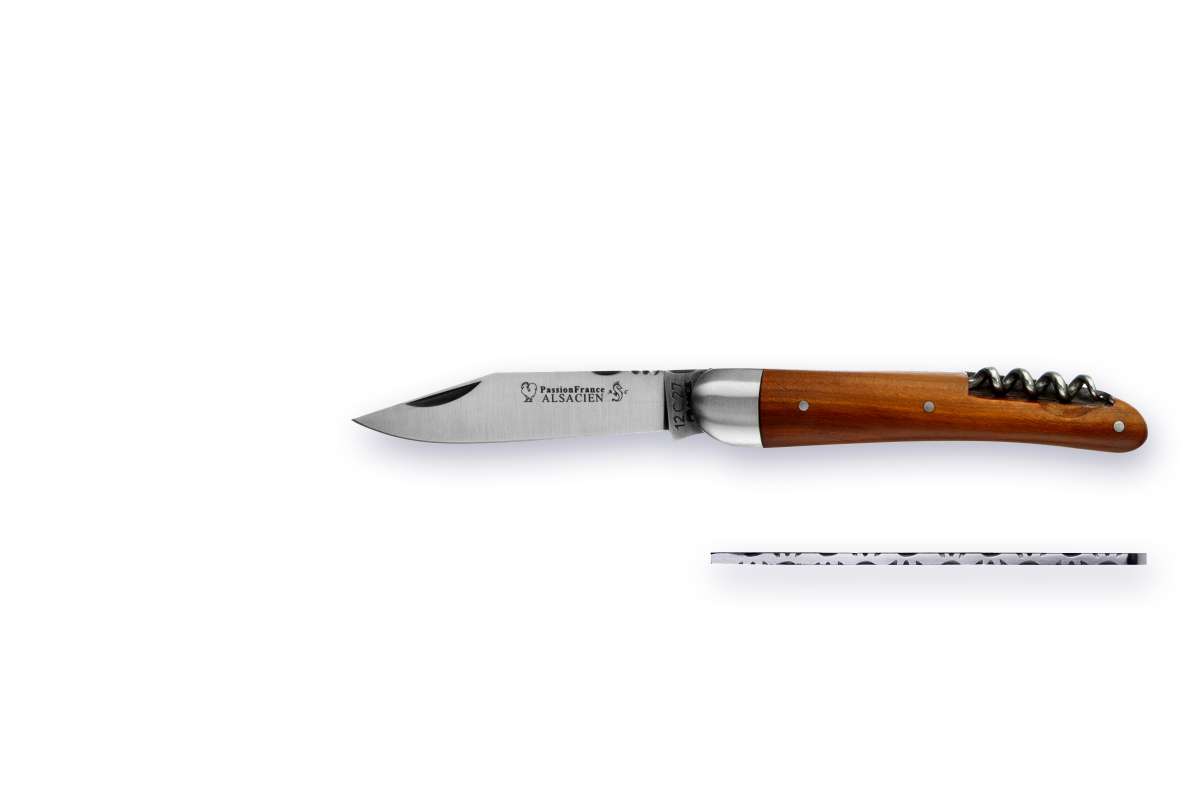 ALSACIEN with cork screw Atelier ARTO® PRESTIGE 12C27, plum wood
ALSACIEN from the series PRESTIGE are well manufactured pocket knives with a corkscrew, manufactured in traditional form and manner with individual hand decoration, handles made from selected, high-quality materials and stainless steel blades of SANDVIK 12C27. The traditional cutlery ARTO in Thiers manufactures them for PassionFrance. As a sign of their authenticity, they...