Etienne Issard
ETIENNE und JEAN ISSARD, die letzten der berühmten Dynastie von Messerschmieden sind leider beide verstorben. Wir hoffen, daß man Nachfolger finden wird, die das Atelier und die Tradition dieser... mehr erfahren
ETIENNE und JEAN ISSARD, die letzten der berühmten Dynastie von Messerschmieden sind leider beide verstorben. Wir hoffen, daß man Nachfolger finden wird, die das Atelier und die Tradition dieser großartigen Schmiede weiterführen, in der viele Filme und Dokumentationen gedreht wurden. Geblieben ist uns aus der Schmiede nur ein Kindermesser-Bausatz, den wir zusammen mit viel Liebe entwickelten, damit Kinder mit ein wenig elterlicher Anleitung ihr erstes Messer bauen können.
No results were found for the filter!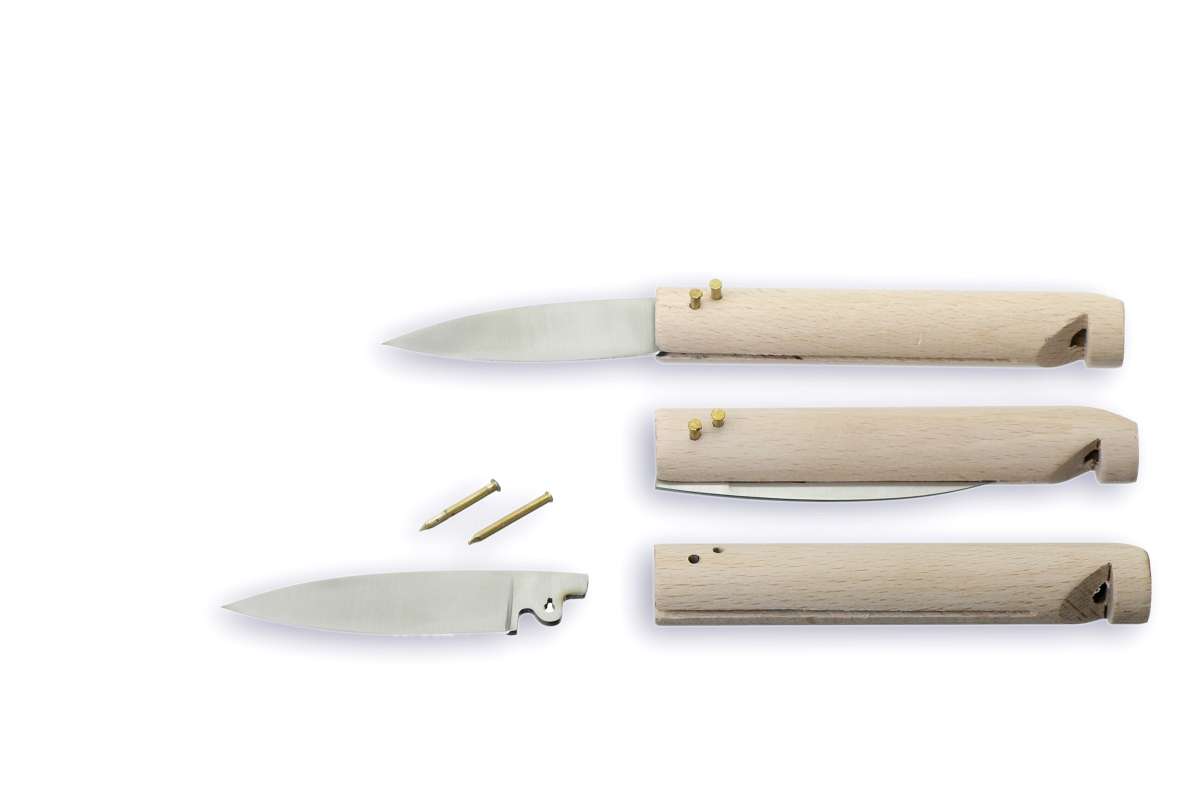 Sifflet SAINT-ETIENNE Atelier ISSARD beech
SAINT-ETIENNE-SIFFLET Atelier ISSARD® kit for a children's first knife. Easy to complete. Bolsterless handle of beech wood with whistle. Lengsth 11cm. Blade inox.