Thiers-Issard
GILLES REYNEWATER, Inhaber der Messerschmiede THIERS-ISSARD gilt als Urgestein unter den thiernoiser Messermachern. Über 4 Generationen hinweg wurde die Messerschmiede von der Familie... know more
GILLES REYNEWATER, Inhaber der Messerschmiede THIERS-ISSARD gilt als Urgestein unter den thiernoiser Messermachern. Über 4 Generationen hinweg wurde die Messerschmiede von der Familie THIERS geführt. Als im Jahr 1884 die Tochter einer weiteren angesehenen Messermacherfamilie einheiratete, erweiterte man den Markennamen THIERS um ihren Familiennamen der Ehefrau ISSARD. Gilles Reynewater erwarb die Schmiede im Jahr 1985. Neben der Fertigung von Koch- und Taschenmessern hat er sich auf die Herstellung von Rasiermessern spezialisiert, die man in der eigenen Schmiede fertigt und mittlerweile weltweit vertreibt.
No results were found for the filter!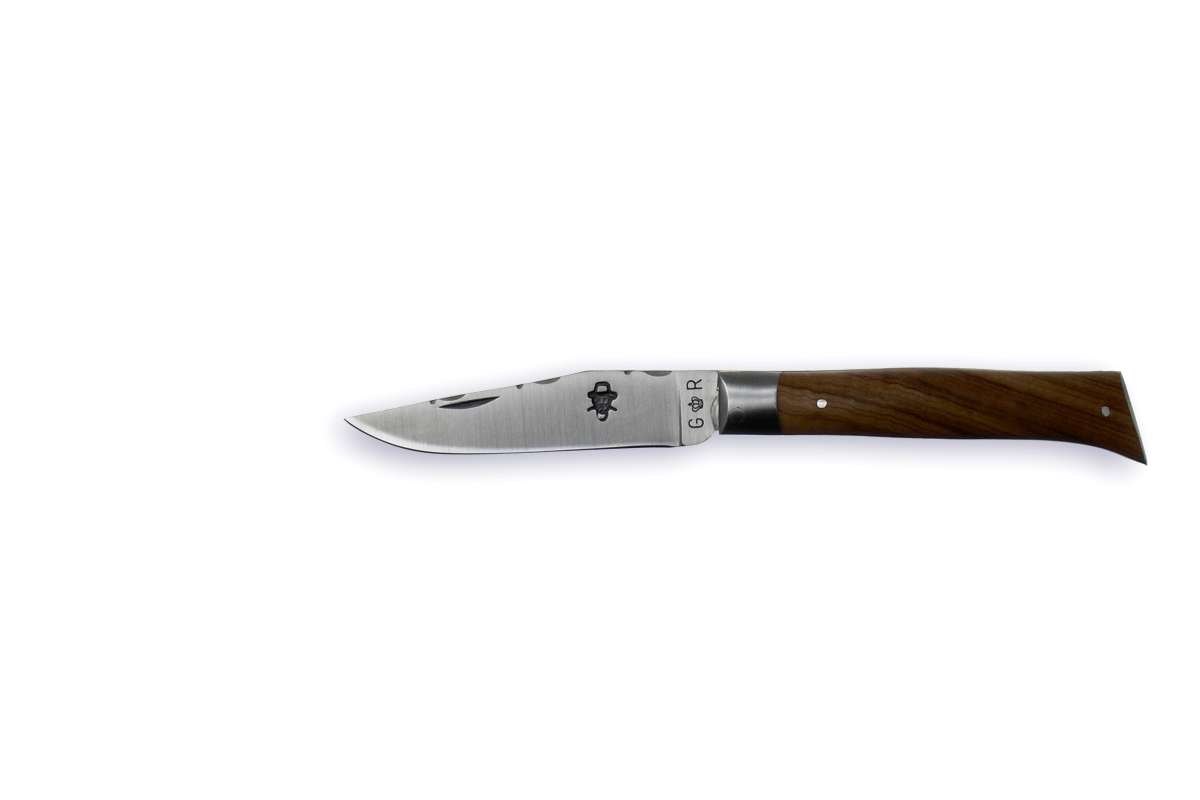 Petit-ALPIN Atelier ARTO® series PRESTIGE ram's horn
Petit-ALPIN Atelier ARTO® series PRESTIGE. Handle length 9,5cm of ram's horn with 1 bolster inox. Blade Sandvik 12C27. Spring and back of the blade decorated with filework.