Fénérol
Le FÉNÉROL. The Fénérol-Chabrier forge in Thiers made this slim, small pocket knife for many decades for customers and markets in the centre of France between the Vendée in the ... know more
Le FÉNÉROL. The Fénérol-Chabrier forge in Thiers made this slim, small pocket knife for many decades for customers and markets in the centre of France between the Vendée in the west, the Bresse in the east, especially for Burgundy. Their family name gave the knife its name FÉNÉROL.
It was made at the end of the 19th century and is particularly similar to the GOUTTIÈRE. Like the GOUTTIÈRE, the FÉNÉROL has the so-called "English" blade, typical of Burgundy, with the point pointing deeply downwards, which is called a "stylet" in France. A peaceful type of blade that predestines the knives for work in the garden, gathering lettuce and vegetables, as well as for preparations in the kitchen and other activities of daily life. Its handle length of 9.5cm and slender proportions also made it popular with ladies. Today, the FÉNÉROL is rarely seen in use, as the original forge in Thiers no longer exists. That is why we are grateful to Guillaume Therias, who owns the tools to make it, and to his passion for regional pocket knives, that we were able to make it in his workshop "à l'ancien", i.e. in the old way by hand and authentically with the carbon steel fourniture.
As a sign of their authenticity, the FENEROL bear the words PassionFrance® on the blade next to the forge mark of PARAPLUIE.
Model variants:
- Handle material: horn tip
No results were found for the filter!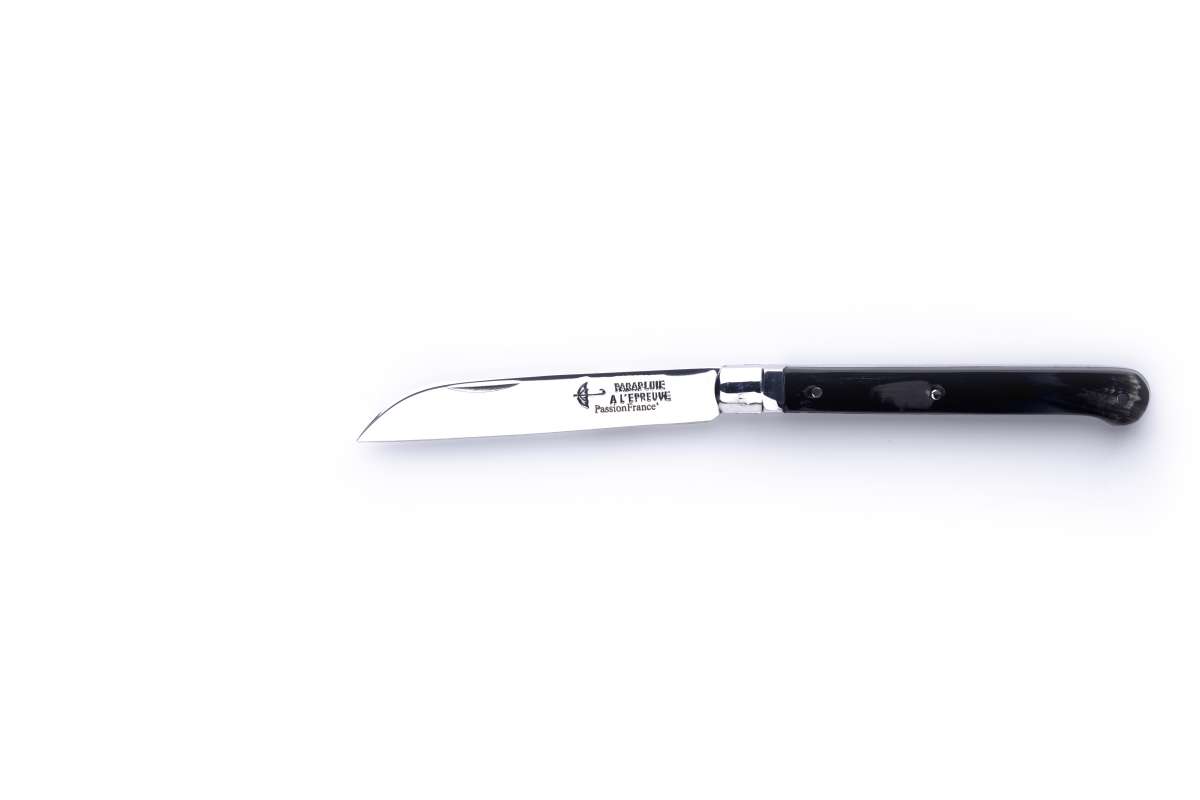 FENEROL series TRADITION Atelier PARAPLUIE genuine horn
FENEROL from the series TRADITION are traditionally manufactured pocketknives without decoration. The handles are made from buffalo horn, blades are of carbon steel. The traditional cutlery PARAPLUIE in Thiers manufactures them for PassionFrance. As a sign of their authenticity, they present in addition to the brand of the cutler the logo of PassionFrance® ... more about...