Rossignol
The roots of the ROSSIGNOL brand go back to the 19th century and appear for the first time in 1891 under CHOTTON-ROSSIGNOL on the old brand boards of the Thiers guild. The beginnings of the ... know more
The roots of the ROSSIGNOL brand go back to the 19th century and appear for the first time in 1891 under CHOTTON-ROSSIGNOL on the old brand boards of the Thiers guild. The beginnings of the coutellerie are not completely clear, but when Monsieur Rossignol sold his atelier specialized in the production of LAGUIOLES with the brand "nightingail and crown" for reasons of age, the Therias family acquired it. Today the brand's logo has been slightly modified. It is said that ROSSIGNOL is the oldest brand of all LAGUIOLE brands that has been in production until 2015, and research by historian Christian Lemasson confirms that this brand was one of the first to manufacture parts and knives for the coutelliers in Laguiole.
Rossignol LAGUIOLES are made in an authentic way, as tradition demands and as they have been sold in the markets of the region for generations. The blades are of forged quality. The horn and bone for the handles are hand-picked, as are the exclusive woods for the handles. All work steps on a knife are carried out by a knife maker from start to finish. Its shape is slimmer and more elegant than the fourniture that most manufacturers use today. They are perhaps the last authentic LAGUIOLE, which are identical to the old LAGUIOLE as they were made up to the 2nd World War.
No results were found for the filter!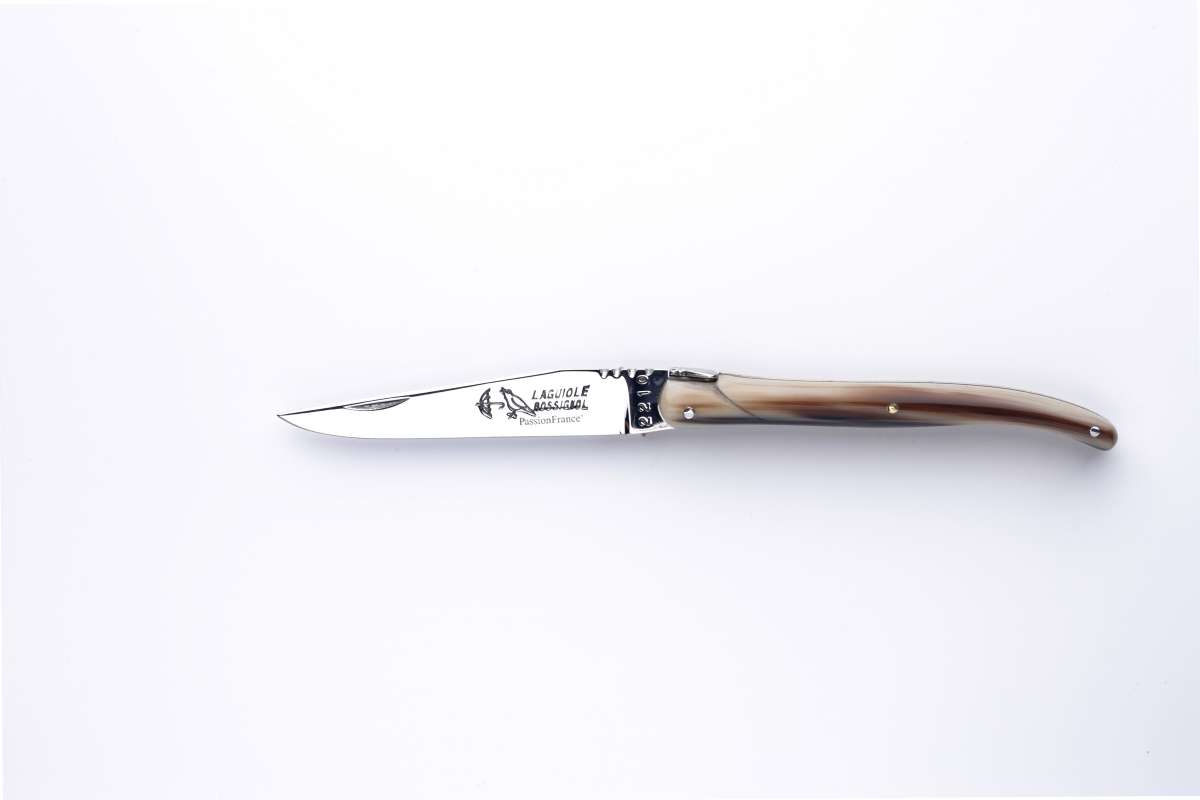 LAGUIOLE ROSSIGNOL series TRADITION small 10cm without bolsters / blonde horn tip
The LAGUIOLES with the brand Rossignol are traditionally crafted pocketknives with classic details and elegant handles without bolsters. The springs are decorated, the mouches welded, exactly as LAGUIOLES have been made for more than 100...